135 f4 HFT Tele-Tessar
Details

Created: Tuesday, 02 January 2007 09:47
Hits: 5423
The Light Weight Tele
Rolleiflex 3003 Brochure:

'A slower, less expensive alternative to the Sonnar 135mm. Widely suitable for portrait, wildlife, sports and detailed landscape photography.'
4 elements in 4 groups
f4 – 32
Angle of view: 18o
Close focus distance: 1.6m
Filter size: 49mm
Size comparison:
Contax 135/2.8 Sonnar, Rolleiflex 135/2.8 Sonnar, Rolleiflex 135/4 Tele-Tessar with Heliopan hood, Carl Zeiss Jena 135/3.5.
This is a light weight, small and compact tele-photo lens. Probably will not draw too much interest by today standard where a 135 f2.8 is already quite a light package. However the tele-tessar is still a very impressive light weight alternative. I have a chance to use it again with the full frame digital Alpha 7R and found the photos very satisfactory. Mine is a made in Singapore copy with very nice purplish-reddish HFT coating.
Certainly a lens that I will bring along on a day that I feel lazy : )
Alpha 7R - f5.6 1/500 - ISO 250 - Manfrotto 190B/054 Mg - 27 Jun 2015
This lens has been kept in the dry cabinet for a long while. I take up to use again because I found out there are CA even with the Contax 100/2.8 Makro-Planar under certain situation and also the Contax 300/4 Tele-Tessar. But surprisingly the CA of this 135/4 HFT Tele-Tessar is very low. Of course due to the lens technology and the age the resolution is not as good as the modern lenses, but frankly that can only be easily determined on computer and very tight cropping. When print the photos in 8R size the photo is very sharp and good.
Alpha 7R - f5.6 1/250 - ISO 320 - Manfrotto 190B/054 Mg - 27 Jun 2015
Of course when come to shooting birds the 'standard' lens is 600mm f4 : D However in a Bird Park with birds that have got used to visitors a 135mm can also take good enough close up.
Alpha 7R - f5.6 1/500 - ISO 320 - Manfrotto 190B/054 Mg - 27 Jun 2015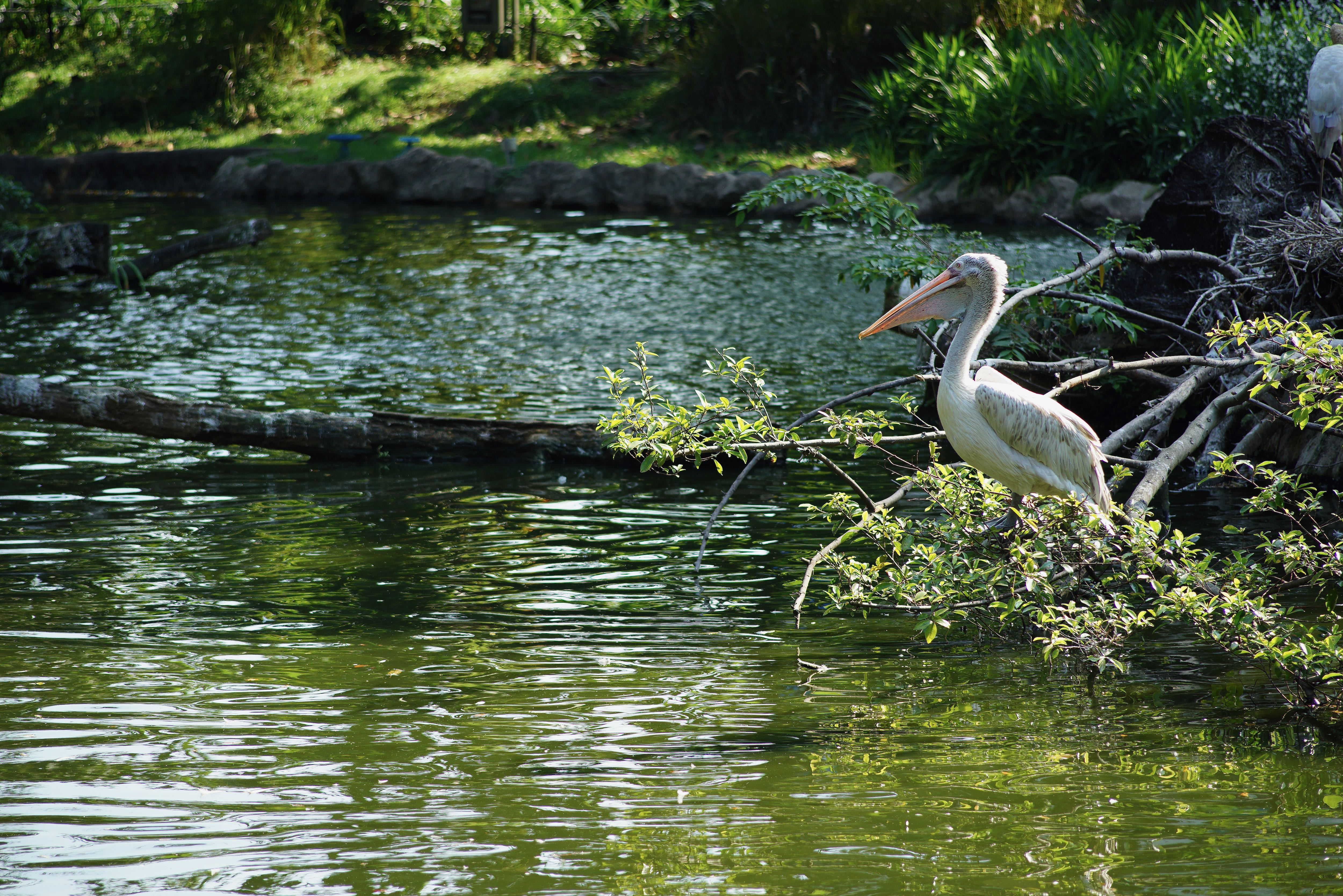 Alpha 7R - f5.6 1/500 - ISO 320 - Manfrotto 190B/054 Mg - 27 Jun 2015