35 f2.8 HFT Distagon
Details

Created: Tuesday, 02 January 2007 09:36
Hits: 4809
The 35mm f2.8 Distagon for Rolleiflex 35mm SLRs had a slightly different optical design (top) than the Contax/Yashica version( bottom).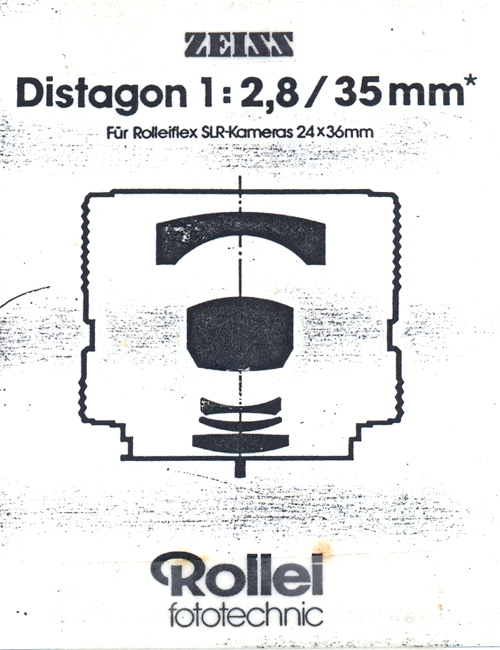 Rolleiflex QBM
Contax C/Y
Rolleiflex 3003 Brochure:

'A high performance lens – for photographers who understand by "high performance" not the largest available aperture but high image quality. The range of applications for this lens is so varied and universal that it has a place in every photographer's equipment. It is recognised as the classic landscape lens.'
5 elements in 5 groups
f2.8 – 22
Angle of view: 61o
Close focus distance: 0.40m
Filter size: 49mm
One of my favourite moderate wide angle lens. I use this whenever I only need a moderate wide angle coverage and want the best quality. I like the look if the very flat front element of this Rollei design compared to the bulging look of the C/Y version. Nevertheless I have used both and find them capable of producing images of very high quality and low distortion. Very good value for the performance. The compact size makes it very suitable for travel.
New Paper Big Walk Rolleiflex SL 2000 F 35/2.8 HFT Distagon Ektapress 100
Malaca ST of Harmony Rolleiflex 3003 35/2.8 HFT Distagon
Agfa Ultra50 17 Jan 1998
Malaca Street of Harmony
3003, Agfa Ultra 50, 17 Jan 1998
Supreme Court (Old Lighting), Rolleiflex 3003, f5.6 1/2, Ektar 100, 055C/168, 10 Jun 1995.
VSL-3E - f8 1/2 HFT 35/2.8 Distagon - Agfa Ultra 50 - 1 June 1999
Gare St-Lazare - SL2000F - f8 1/125 HFT 35/2.8 Distagon - TMAX 100 - 3 June 1999
Demonstration at Bastille - Blv. Beaumarchai - SL2000F - HFT 35/2.8 Distagon - Ektapress 100 - 22 May 1999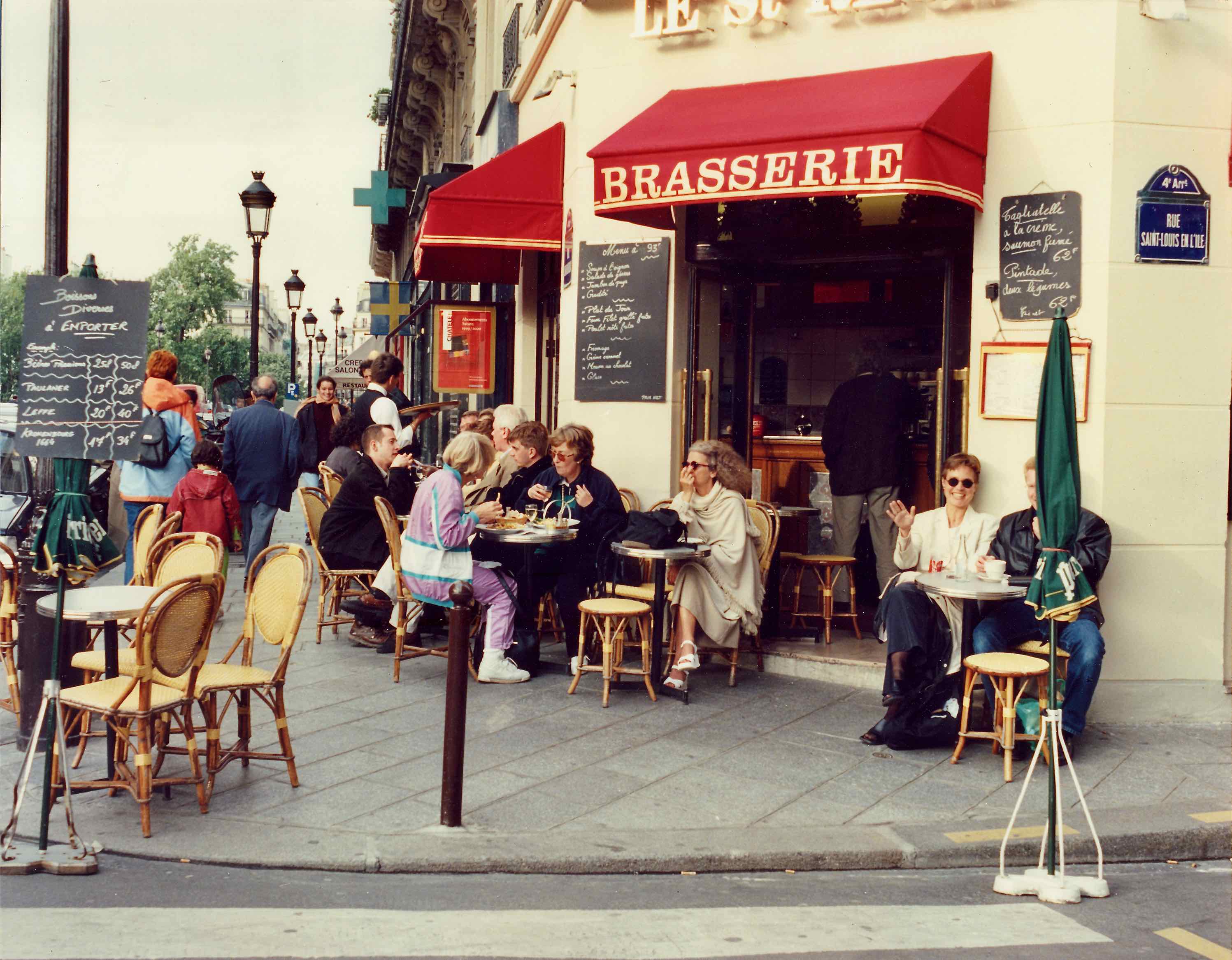 Brasserie - SL2000F - f5.6 1/30 HFT 35/2.8 Distagon - Ektapress 100 - 22 May 1999