ZM 35/2 Biogon T*
Details

Created: Saturday, 19 April 2008 06:29
Hits: 3409
The All Purpose All-round Performer

35mm not really a focal length that I use very much. I am more a 28/50 photographer than a 35 photographer. But when a wide angle of view is not necessary and good quality is important I like to use the 35mm at f5.6 to f8. The ZM 35/2 Biogon is attractive to me in 2 areas: one is the amazing near zero distortion performance, and the other is the moderate fast speed at f2.
Rollei 35RF, UC100, f2.8 1/60, 21 May 2008

Since I already have the 40/2.8 Sonnar it is difficult for me to get the 35 Biogon. But one day I saw a good offer of the lens and so went ahead to get it. The 35/2 Biogon is good when I just want to bring one lens at fast speed. It is also more confident to use at f2.8 compared to the 40mm Sonnar at f2.8. At f5.6 and beyond they are comparable in performance. The HFT 40mm has the usual Rollei brilliance whereas the 35/2 is slightly more neutral in colour rendering. The Biogon is also better with human at corners of the photo.

Now Zeiss offers two version of the 35mm. One is the f2 Biogon, and the other is the compact f2.8 C Biogon.
Rollei 35RF, UC100, f4 1/250, 10 Feb 2008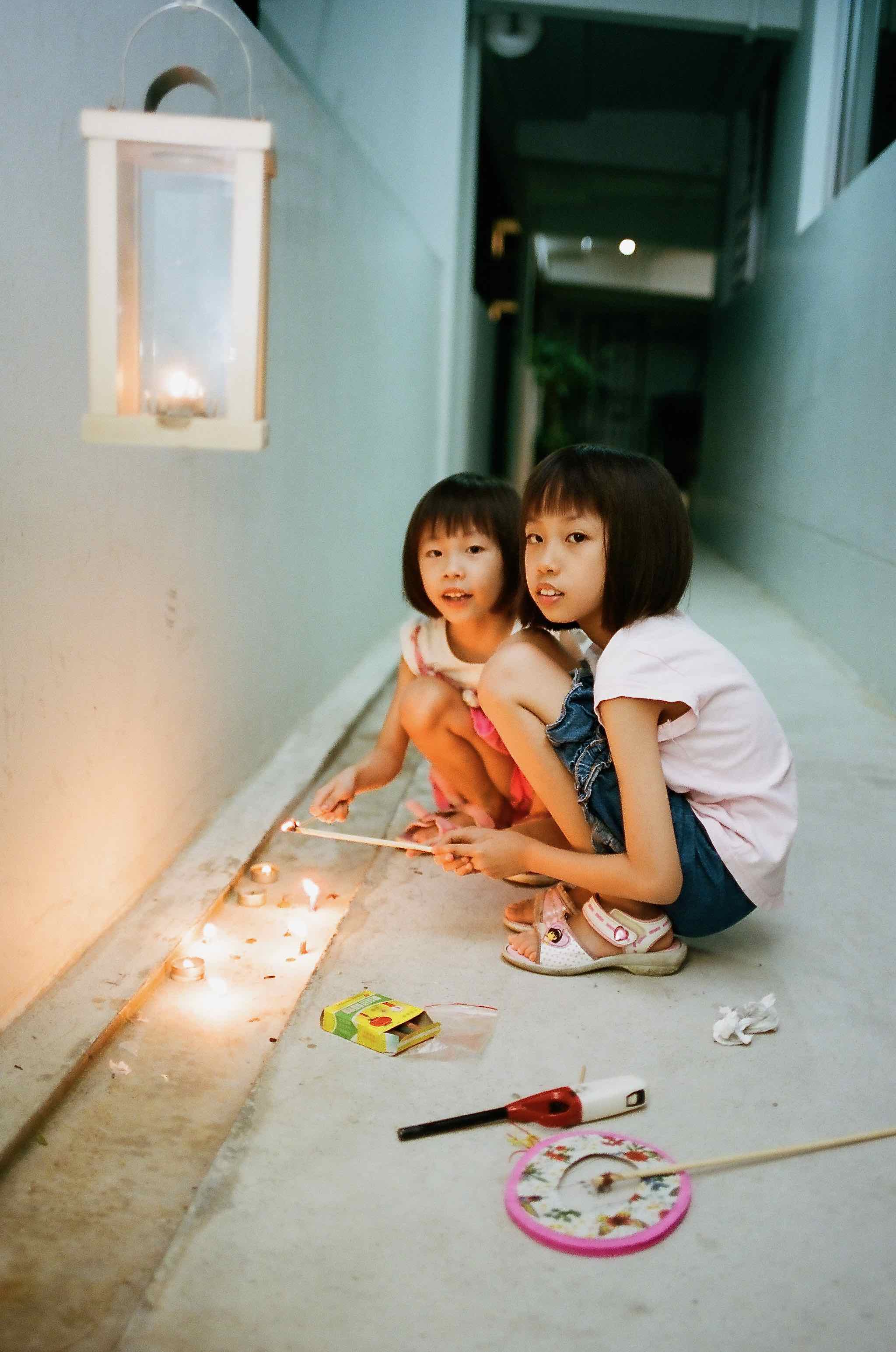 Rollei 35RF, Portra 400,
f2 1/30 20 Oct 2012
Rollei 35RF - f5.6 1/125 ZM 35/2 Biogon T* - UC100 - 18 July 2009
Seletar East Camp Singapore - 35RF - f2 1/125 - UC100 - Manfrotto 190B/488RC2 - 6 Sept 2008