Sound and Sight Hifi Exhibition 2012
Details

Created: Sunday, 12 May 2013 22:49
Hits: 4003
Sound and Sight Hifi Exhibition 2012
Every year I will not miss attending the Sound and Sight Journal Hifi exhibition organised by my old friend/teacher Mr Tham. Having stop upgrading equipment for so long, the main mission attending the show is to collect the latest CD recordings. There are always very good stuff available for grab.

First I went straight to my familiar CD booth organised by Hugo label. Hugo recording is owned by a Singaporean who stationed in Hong Kong, Mr Aik Yew-goh. As usual, it was fully packed already when I went in. Not too soon all the good stuff would be gone for the day. Every year Hugo would set up a small sound system playing back CD music. And every time the seemingly humble system did produced wonderful music to the audiophile standard, no less.

These few years I had been collecting old classical recordings re-issued by Hugo in their proprietary LPCD format. Some were familiar recordings to me like Carmen-Fantasie by Anne-Sophie, Rossini Overtures conducted by Karajan. Also there were recordings I had not collected like the American music performed by Menuhin and Grappelli, a strange recordings with bird calls Serenata performed by Maastricht Salon Orchestra, or Diabolus in Musica performed by Accardo which was outstanding both in performance and recording.

In this year show I collected few recordings: Violin concertos played by Szeryng, Beethoven piano concertos by Karajan and Weissenberg, Overtures & Intermezzi by Karajan. Also a great recording of David Oistrakh playing The Devil's Trill. The Devil's Trill is a mono recording, but one can already feel the greatness of Oistrakh!

This year we have to thank Hugo Boss Mr Aik for his new improved LPCD 45 II. Other than better sound effect, LPCD 45 II can now be played on any CD players, not like the LPCD 45 which can be only play back on newer CD players.
I also bought 2 CDs produced by PISU-18: an audiophile Audio 88 Eclipse, and Fong Fei Fei (凤飞飞) reIMAGINE. PISU-18 is a rare local audiophile recording house. I get to know the boss almost a decade back when I bought my Sonus Faber Grand Piano floor standing speakers. I have collected many of his productions like Wu Gang's Memories (吴刚,回首来时路), Hong Siao Shuan's Journey of Songs (洪劭轩,天涯.歌旅), Ban Chin's Recordings from Heart (贎进,心碟), and Golden Melodies Harmonica performed by Lim, Mok and Chong (林子贤,莫德锦,钟早坤). I am very please with the reIMAGINE where finally I found a good recording version of Fong Fei Fei's 'Applause' (掌声响起). The recording of the supporting orchestra and instruments is very near audiophile standard, the vocal is very close but still not there. But I believed PISU-18 had already tried their best as the original vocal recording quality had its limitations.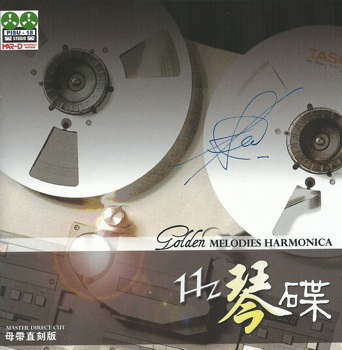 Of course the most valuable collection of the show was the Show demo CD specially prepared by the organiser Mr Tham. The collection covered a wide range of music and the recording standard is just getting better over years.

See you again in 2013!