SACD Stories
Details

Created: Saturday, 22 June 2019 07:15
Hits: 1377
SACD Stories
Ever since the founders of SACD Philips and Sony gave up making high end SACD players, I have been worrying the future of this music format. After all I have been a loyal follower of SACD format since the launch and has collected tonnes of SACD recordings. My first reference SACD player Marantz SA-14 finally ran dead, and was replaced by KI Pearl Lite. The two SACD players were not of the same class, the mid range of Pearl Lite seemed less dense the the SA-14, but the extreme high and low seemed to have more details.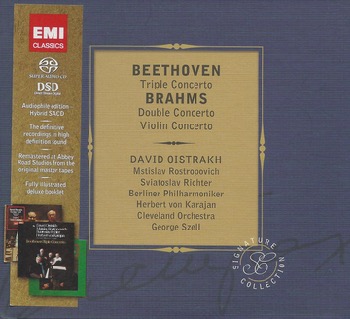 When I started crazy on hifi I went after all the recommended audiophile discs. But after many years I am after music more than audiophile recordings already. Further more audiophile recordings many were female vocals, not a genre that I am after. Nowadays what I really enjoy are still classical music and Chinese classical. To me the SACD format best present classical recordings to the fullest potential! Especially for orchestra performance, SACD are very good in terms of sound stage, accurate positioning of instrument and details of various instrument within the large orchestra.
While I thought the SACD availability was coming to an end, or at least getting scarce, I bumped into few EMI Classics SACD recordings: Jacqueline Du Pre Elgar and Delius cello concerto (2 SACDs), David Oistrakh Double and Triple concerto ( 2 SACDs), Debussy complete piano works ( 4 SACDs) and List Piano solo works (3 SACDs). Although SACD is a superior recording format, the final audio performance still very much depending on the quality of the original recordings. These SACDs collections are good in recording, and I am very happy to be able to collect whole set of works in one shot.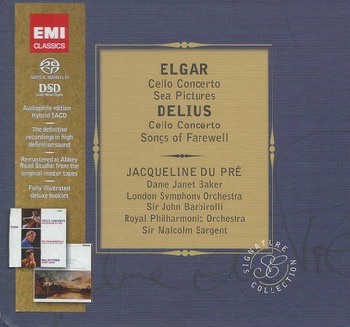 Many a time the SACD recordings were re-master from old analogue/digital recordings. In terms of audio performance the best probably is still new recordings prepared specially for SACD format. Pentatone is one of the label focuses on classical music SACD recordings. However the Pentagon artists are not too familiar to me so I do not really follow closely to Pentatone releases. I am not sure how many followers are there now for classical music, although in Singapore there are plenty of kids learning classical instruments. That day when I walked past HMV at Marina Square, the classical CDs left on the shelf were really pathetic. I myself now purchase most of the CDs from internet shop, nowadays to buy classical CDs in a shop in Singapore has become so difficult already.
Whatever it is, my collection of classical CDs is about a thousand, and amount them probably few hundreds of SACDs, it will take me a long time to finish one round even if I listened 2 per day hahaha!