200 f4 HFT Tele-Tessar
Details

Created: Tuesday, 02 January 2007 09:52
Hits: 6034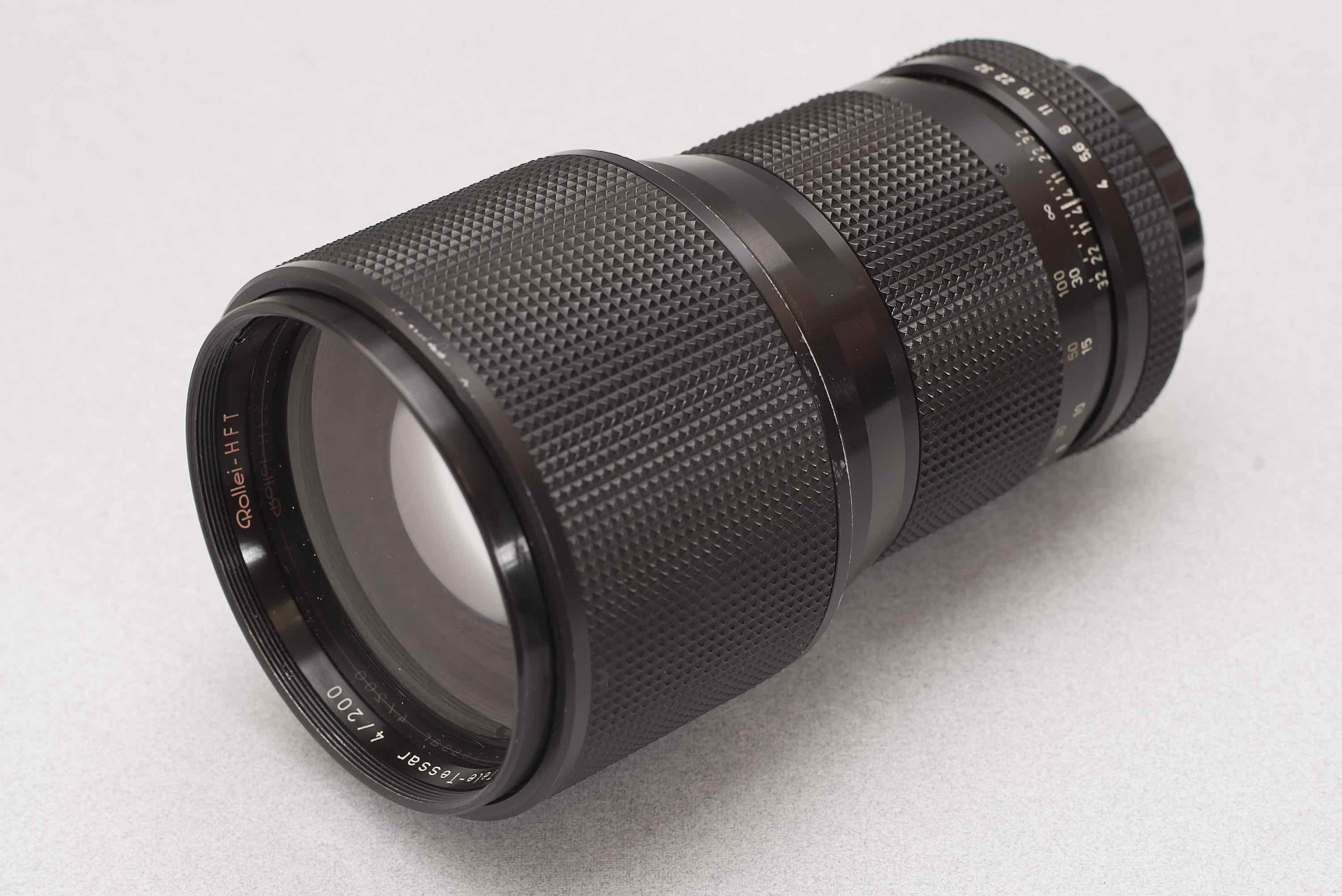 Rolleiflex 3003 brochure:
'The lens for long-range reportage, wildlife and sports photography. Excellent image quality. Comfortable to handle, with a build-in lens hood'
6 elements in 5 groups
f4 – 32
Angle of view: 13o
Close focus distance: 2.50m
Filter size: 67mm
I found two versions of the optical layout of the lens. The left one was from Rollei brochure and the other from the net. Based on my experience when dismantling one of the old lens I have it seems that the left version is the correct one.
This is a fairly long and heavy lens. The early Contax C/Y f3.5 version seems to follow this design with rear elements close to the camera body and thus the use of the Mutar II and III is not possible. For Rollei they only made a tele-convertor for all lenses. Due to its weight and the higher vibration of the Rolleiflex bodies, it is not easy to get sharp pictures for the lens at slow shutter speed, even when mounted on tripod. However, when properly used, the photos taken will not disappoint you.
Rolleiflex SL 2000 F f8 1/2-1/4 200/4 HFT Tele-Tessar Ektapress 100
Jardin du Luxembourg, f4 1/60-1/125 200/4 HFT Tele-Tessar , Voigtlander VSL-3E
Agfa Ultra 50 - 1 June 1999
Sun Bird, Rolleiflex SL2000F, f4 1/250, Ektapress 100, 18 May 1997.
Jui Zhai Valley China - VSL-3E - Agfa Ultra 50 - 13 Oct 1998
La Defense - SL2000F - f4 1/60 + Polarizer - Ektapress 100 - 23 May 1999