Zeiss / Pentacon 500/5.6
Details

Created: Tuesday, 27 May 2008 21:50
Hits: 32832
Zeiss / Pentacon 500/5.6 Long Tele-lenses
500 f5.6 5.6/500 Carl Zeiss
500/5.6 lenses, Pentacon MC (left) and Zeiss Tele-Tessar (right).
Contax Aria at bottom for size comparison.
I have with me a massive Pentacon 500/5.6 MC tele-lens for many years. I use it mainly for photographing birds. This lens is not easy to use for many reasons. It is very heavy at a weight of almost 4kg with filter and hood. The focusing mechanism is the conventional moving of the whole lens/element group, and therefore the force needed to turn the focusing ring is high, thus making fine focusing adjustment very difficult.
Pentacon with accesories;
Left to right: Heliopan metal hood, 118mm B+W UV coated filter,
6TL-M42 adaptor, Pentacon M42 lens mount, Pentacon 6TL lens mount, lens cap.
Picture quality wise I find the lens performs well, especially considering its low price. The Pentacon 500/5.6 is actually corrected for 6x6 medium format. I only use it for 35mm bodies with adaptor. The pictures do have the medium format kind of smoothness. To me this lens has quality comparable to the Carl Zeiss Jena 180/2.8 and the 300/2.8 Sonnars for the Pentacon 6TL cameras.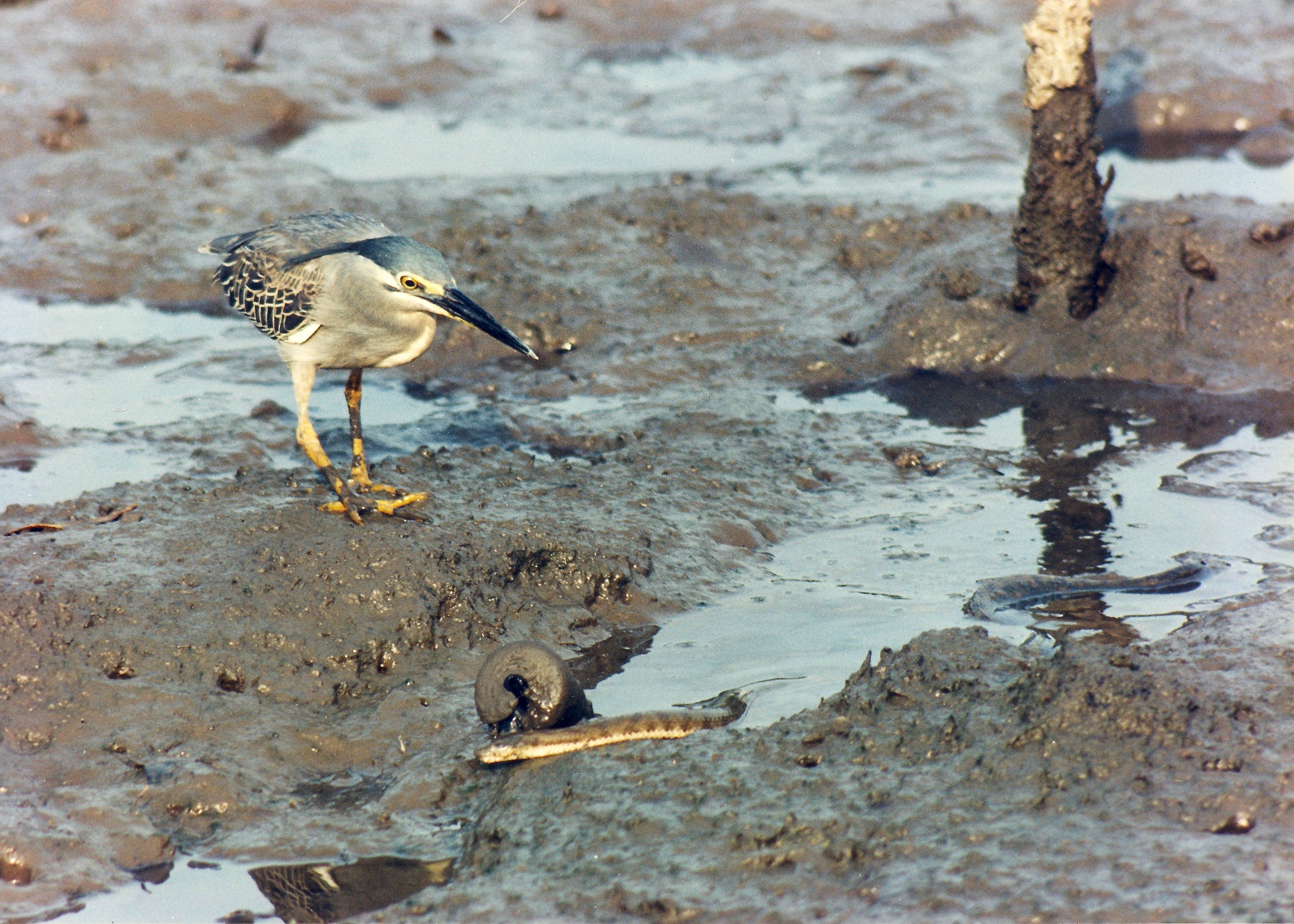 Khatib Bongsu, Singapore 28 March 1998
A little heron was watching a seasnake besides a telescope creeper shell.
Kodak EGP400, Rolleiflex 3003, 500/5.6 Pentacon, Manfrotto 055C/168.
Singapore Jurong Bird Park, Rolleiflex SL2000F, EGP 400, 055C/168, March 1997.
Rolleiflex 3003, multiple exposures, f5.6 1/60 - f11 1/500 - f16 1/1000 - f22 1/2000
Ektapress 100, 055C/168, 21 Mar 1998.
My copy of the Pentacon 500/5.6 has gone through lots of bashing. It even dropped from a tripod once, with the original hood damaged. So the photo shown in this article is the lens with a B+W 118mm UV coated filter (costs as much as the lens itself, specially ordered) and a Heliopan metal hood (also specially ordered from Heliopan).
Pentacon lens with rear M42 lens mount and a M42-C/Y adaptor.
Rear mount dismantled, with M42 mount and 6TL mount.
The Pentacon 500mm comes in 6TL mount or M42 screw mount. The rear of the lens can be dismantled for fitting of different lens mount. I use this lens mostly on a Rolleiflex SL2000F with a M42-Rollei QBM adaptor. <p">
Pentacon: 4 elements in 4 groups Zeiss Tele-Tessar: 6 elements in 5 groups
Recently I managed to get a Carl Zeiss 500/5.6 HFT Tele-Tessar lens for Rolleiflex SL66. I do have a SL66 system to use with this lens. But I also have a specially made SL66-M42 adaptor with focusing helicoil to use this lens on 35mm SLRs. For those who are not familiar with SL66, this medium format system has lenses without focusing helicoil and focusing is done by a bellow on the camera body. An unique feature of the SL66 is that the body allows most of its lenses to focus into macro range; a slight degree of tilt is possible; and few of its lenses are able to be reverse mounted for macro photography without special adaptor. ( see www.sl66.com for more information )
Carl Zeiss Tele-Tessar HFT for SL66;
Left to right: Lens, lens cap, SL66-M42 helicoil adaptor, C/Y macro tubes, lens hood.
The Tele-Tessar is still a massive lens, but compared to the Pentacon it weights only about 2kg. That makes it much easier to handle than the 4kg Pentacon. The lens is also focus by moving the complete optical group but now the focusing is like using a bellow at the rear of the lens. Due to the much lower weight (in this case the camera body) focusing is much easier and especially for fine focusing adjustment.
500/5.6 Tele-Tessar on a SL66E body.
Strange thing I observed using the Tele-Tessar is that it cannot focus at infinity with a filter in front, although a filter thread of 95mm is provided. With a UV filter fitted, I can sea clearly some deterioration of image quality when focus properly not at infinity objects. So for me this lens will have to be used without a filter.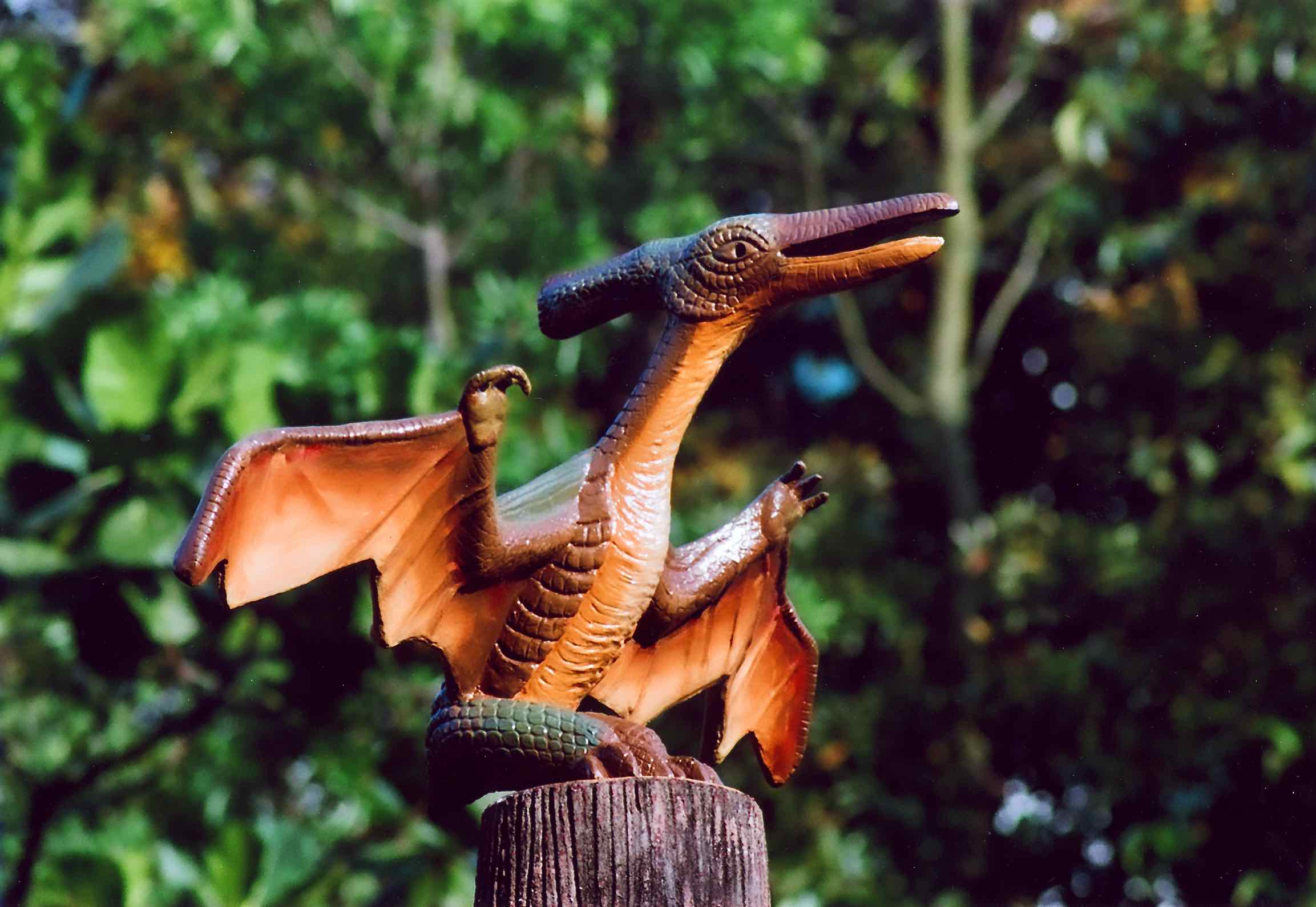 f8 1/500, 500/5.6 Tele-Tessar HFT.
RTS III, UC400, Manfrotto 190B/488RC2. 20 May 2008.
A7R2, f5.6/8 1/500, ISO 500, 8 Jan 2017.
RTS III - f5.6 1/500 - Manfrotto 190B/488RC2 - 20 May 2008
Both lenses has a focusing travel of about 50mm, which allows both to shoot as close as 6m. The Pentacon can only stop down to f22 whereas the Tele-Tessar can stop down all the way to f45. The Pentacon has a narrower angle coverage. Both of them work on pre-selected aperture diaphragm. The Pentacon has a tripod bush that allows rotation for landscape and portrait shooting position. The Tele-Tessar, however does not have provision for lens rotation as SL66 is a square format body.