Fogg B Minor
Details

Created: Friday, 06 March 2009 23:30
Hits: 8774
The Compact Fogg B Minor
6 March 2009 I received my Fogg B Minor from our Singapore Fogg rep Chii Fei. I ordered the same colour Mocha/Oak as my Fogg Diva. With no surprises I am getting the same hand made quality by Bee and Nigel from France. The B Minor is compact, elegant and made of natural material and natural processes by the dedicated couple.
I was thinking for quite a while between the B Major and the B Minor, and finally selected the B Minor because of its compactness, and was hoping to squeeze in an A4 size document or a 8R photo. But well the B Minor was not designed for A4 or something of the size around 8x12 inch. Yes it can still be done but the cover will not be able to close fully.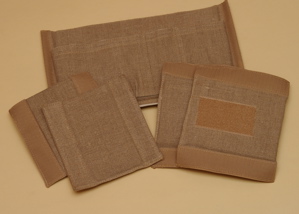 I bought this B Minor actually not for photo gear but as a daily bag to work. It can nicely accommodate a news paper, my Sound Devices HX-3 headphone amplifier, a vintage portable CD player, a Sennheiser HD 25-1 closed headphone, 2 recycle shopping bags, a small umbrella, and other small things like office pass, wallet, Swiss Army knife etc.
I did try to test the capacity of the bag with some photo gears and realised that it could happily accommodate a Contax Aria SLR, with 28/2.8, 50/1.7 and 135/2.8 3 lenses, together with a National Geographic Magazine.
Much had been said on Fogg's quality in my article on Fogg Diva and I shall not repeat. But this B Minor will certainly be serving me well daily to and back office for many years to come.